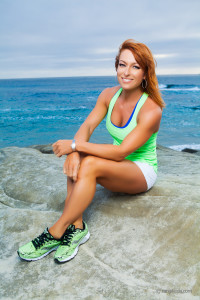 Why am I One Fit Brit? I was born in Sheffield, UK (South Yorkshire). My love for sports started when I was in elementary school where I was a competitive gymnast. I also played on the track, swim and rounders (softball) teams. After high school I had my first taste of weight training when I joined the local gym and started training 6 days a week. I loved it!
At age 23, I had to decide between staying home in the UK or experience a totally new culture. In deciding to leave the UK and move to Dubai, my friends were shocked to see me pack my 2 bags and head off to Dubai. I worked as a flight attendant for United Arab Emirates airlines, traveled the world, and had an experience of a lifetime. With my hectic work schedule, it was challenging to get in a workout or maintain any type of workout routine, so I would train wherever I could find a gym.
I moved to the United States and after the birth of my second son, I knew it was time to get back into the gym and start training again. So, with the help of a personal trainer, I received the extra motivation to start a regular routine that included weight lifting, boxing, and even karate. Participating in local running races boosted my cardio, which added to my weekly workout routine. I was diligent about my eating and ensured that I kept a clean diet. I felt strong, fit, and found that I enjoyed motivating my friends to join me in a workout.
After numerous people asking me if I competed in figure competitions, I decided to give it a go in 2010. Never missing an opportunity to challenge myself, I took my training to the next level and competed in the NPC Border State Figure Competition. After placing 3rd at the competition, I was hooked! I loved everything about competing, especially how it felt to see the results of my hard work and dedication.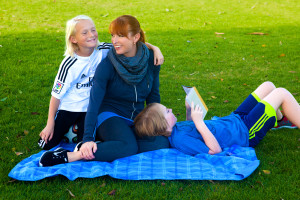 As a busy mom with two boys, I am balancing my time between my family and my fitness career as a Personal Trainer/Nutrition and Fitness Coach. I hope that my experience of managing my training schedule and juggling a balanced family life will inspire others. I am passionate about what I do, and I look forward to coaching people with the right tools and motivation to reach their personal fitness goals.
Contest History:
2015 Jan –  NPC Legends Classic – Figure 45+, 1st Place
2015 Jan – NPC Legends Classic – Figure 35+, 1st Place
2105 Jan – NPC Legends Classic – Figure Unlimited, 1st Place
2013 NPC Masters Nationals Pittsburgh – Figure  8th Place
2013 NPC Southern Californian, San Diego – Figure Open, 3rd Place
2013 NPC Southern Californian, San Diego – Figure, 2nd Place
2013 IFBB Arnold Amateur, Ohio – Figure 35+ 11th Place
2012 NPC Masters Nationals Pittsburgh – Figure 35+ 5th Place
2012 NPC San Diego Championships – Figure Class B, 1st & Overall Winner
2012 NPC San Diego Championships – Figure Masters A, 1st & Overall Winner
2011 NPC USA National Championships – Figure Class C 16th
2011 NPC LA Bodybuilding & Figure – Figure Masters 35+ A, 1st Place
2011 NPC LA Bodybuilding & Figure – Figure Open C, 2nd Place
2011 NPC San Diego Bodybuilding – Figure Masters 35+ A, 1st Place
2011 NPC San Diego Bodybuilding – Figure Open Class C, 1st Place
2010 NPC Excalibur Championships – Figure Masters 35+, 1st Place
2010 NPC Excalibur Championships – Figure Open C, 3rd Place
2010 NPC Border States Championships – Figure Open C, 3rd Place
2010 NPC Border States Championships – Figure Masters 35+, 3rd Place