Susan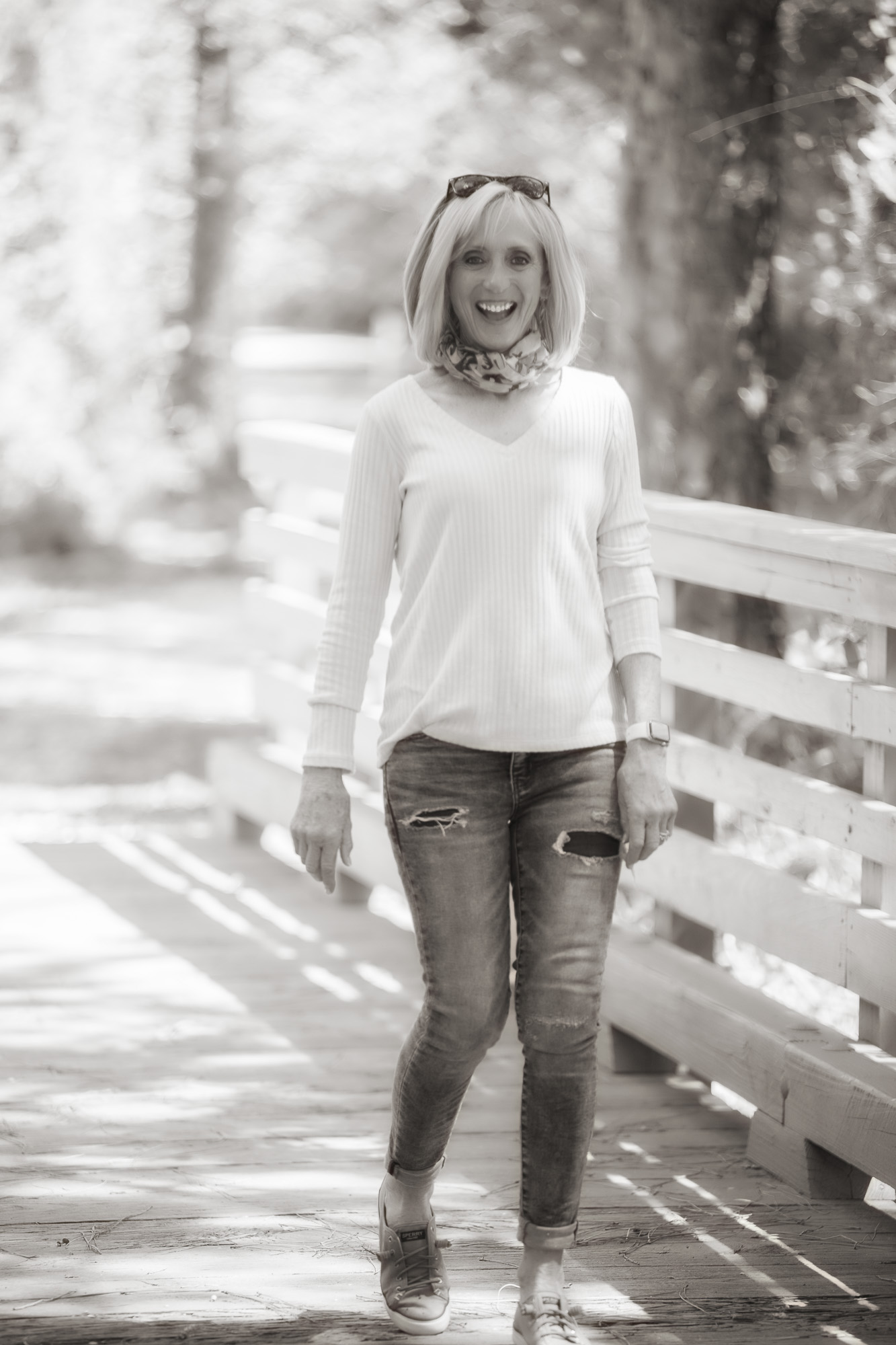 I've been committed to fitness and a healthy lifestyle for most of my life. My weight has constantly stayed up or down 3-5 pounds and I exercise daily. I prefer cardio and have always been a runner and have played many sports. As I have gotten older (70) I noticed that loosing the 3-5 pounds has become increasingly more difficult. I have tried many diets and although my diet has always been healthy I felt I needed to take a long hard look at what I eat and my exercise patterns. Enter – Tracy!
I met Tracy a year ago and began to work with her in January of 2019. I was curious to how this would work because I live in Florida and she is in California. Tracy listened to my goals and put together a plan that she felt confident would work for me. She sent me delicious healthy meals and a new workout routine which would be more suitable to toning and weight loss than my almost exclusive cardio routine. She assured me that if I followed her plan that I would slowly lose the unwanted extra pounds. She convinced me that this was not really a diet but a lifestyle change that I could sustain and see the results I was looking for. With her constant encouragement I followed her plan and for the first time in my dieting experience I SLOWLY lost the weight (8 weeks) in a healthy manner and have managed to keep it off. The most important thing is that I never felt as though I was on a diet! Her recipes are delicious, easy to make. She made sure I had enough of a variety that I would not become bored. I have totally embraced my new workout routine which includes a balance of cardio and weight training.
Tracy is the ultimate professional. She is so encouraging and inspirational. Her manner is reassuring and calm and she is a pleasure to work with. Even though I have reached my goal, she continues to check in with me. She recently sent me a new batch of recipes and I can't wait to try them. I am thankful that I met Tracy and decided to work with her. She has really changed my life in such a positive way. I can't recommend her enough. Give her a try, you won't be disappointed.
Francine
I have known Tracy for many years as she is my friend and neighbor. I have always been impressed with her personal fitness achievements, as I have always been a yoyo dieter……gaining and losing again and again. It wasn't until last year that I decided I needed to change my lifestyle habits, not just my bad fad diet habits. I asked Tracy for her help and we worked together to help me reach my weight and fitness goals. She customized an easy-to-follow eating plan as well as an exercise regime. During the course of my training with her I sustained several injuries (not due to exercise) but due to life events. During my injured periods, she modified my work outs so that I could still work on my goals.
I have referred many friends and family members to Tracy and I can't say enough wonderful things about her services. She is the real deal and will help you attain whatever fitness goal you have.
Misty Liebert:
I had reached my breaking point with the up and down yo-yo dieting that I had grown accustomed to. Oh yea, I knew how to loose weight… it was your typical calorie cutting and endless cardio cycle that I would turn to. I even submitted the "Cayenne Pepper" cleanse a few times, you know, the diet where all you do is drink this maple syrup and cayenne pepper lemonade for 10 days! These methods would work….temporarily.
I was always in a never-ending pattern of loosing and gaining 10 lbs. People would say that I was thin and in shape, and I was on the thin side but the shape part could definitely use some help! So I was at the end on one of my gaining and loosing cycles (on the gaining end) and would typically start calorie cutting when I hit a wall. I'd had enough and wanted a new and different way of navigating my health. Then I remembered a friend of mine had a fitness coach that helped her reach amazing goals. I also remembered that it was a pretty intense program. I became very excited, and knew I was ready to make the commitment! What I wanted was someone to "kick my Butt"! I contacted my friend and was directed to Tracy's website.
What an inspiration looking at her photos! I simply messaged her via her web page and had a reply from her the very next day.
She listened to my story and told me about herself, we probably spend an hour on the phone that first conversation. Even though I live in MO and Tracy is in CA, she was right there for me every step of the way.
If I had a question, she was always there for me to talk to and provide her opinion and guidance. There were some weeks that were hard and had little improvement, but I just stuck with it. "Just give it 12 weeks and you'll be amazed at what can happen" she told me one time.
I made the commitment for the 12 weeks and trusted Tracy and what she could do for me. My results speak for themselves! I can't convey the feeling you have when you complete the program and achieve something new.
My whole mentality on working out has shifted! I love getting in the weight room with the boys (wish there were more women) and lifting heavy weights! My body has totally transformed and I feel amazing! Tracy has truly been a blessing in my life! Thank you Tracy for pushing me and helping me see what we are all truly capable of!
Lindsay

Eight years ago I saw my aunt transform as she trained to compete in her first figure show. I never got to see the show but when she sent pictures I was in awe. I knew from that moment that I too one day I would compete.
Eight years later I began to get that curiosity of wanting to compete. I knew no one, knew nothing about it but had trained for every sport under the sun my whole life. The gym had always been my mecca.
A co-worker had given Aggie Garcia's contact Suit Designer of www.ilussionsbyaggie.com I called Aggie and told her what I was looking to do. The first thing she asked me was if I had a posing coach. I had no idea what that was. Luckily she told me to call Tracy. I did my homework, found her on Facebook and was amazed. I made the call…
Given my work schedule made this journey no easy task. Working 10 hours and going to the gym twice a day and still squeezing in 7 hours of sleep made me find a whole new side of dedication and digging deep. I have to admit there were days where I wasn't sure if I could do it weather it be from lack of sleep or I was just sick of eating a million omelets and drinking that gallon + of water. So I just went online and kept seeing those positive messages Tracy tagged me in. That kept me going.
After six weeks of working hard I could not help but think of how lucky I was to have received Tracy's name that day. I now know competing for me is not just a line to cross off my bucket list but something I want to do for the long run. It's a lifestyle and I have big goals I plan on setting. The NPC Border States Classic XXXV was an amazing experience and I was so happy to have placed 3rd knowing how hard I had worked. That made all the long days worth it.
I have to say thank you to Aggie Garcia first for send me Tracy's way and second for making me a beautiful suit! Tracy none of this could have been possible without you. Your positive energy, encouragement, knowledge and pure honesty when I had a million and one questions (and I'm sure there will be a million and one more) have been the greatest gifts from you. So I thank you and can't wait to climb mountains with you as my coach. #OneFitBrit #MuscleEggEggWhites #QuestNutrition #MuscleContest.com!
Becky
I have known Tracy Allen for about 8 years. In fact, this is my second testimonial.Three years ago I worked with Tracy to devise a clean eating plan paired with the workouts I was already doing to see if I could shed some body fat and get a leaner look. In 8 weeks, I achieved amazing results! More importantly, I learned some excellent tips for a healthy and fit lifestyle. About a year after that I tore the ACL in my left knee and underwent two surgeries to reconstruct and repair it. Some 11 months and over 40 trips to physical therapy later, I was released by my orthopedic surgeon. Because of the nature of that type of surgery, muscle atrophy is a huge side effect. My left leg was very weak and visibly smaller than my right. Prior to my knee injury, I had been a big runner logging several half marathons a year.
Following the surgeries, running lost some appeal due to discomfort and pain and I wanted to set a new goal that would help me regain as much muscle symmetry as possible. I had toyed with the idea of competing on and off for years and often denied ever wanting to do it. I knew I would enjoy the rigorous workout and clean eating regiments but getting up on stage in front of lots of people was terrifying to me.
I had watched Tracy compete in several shows and also watched Tracy's client, Christina Garcia compete and win under Tracy's coaching. I had huge admiration for what they were able to accomplish and got very curious about what the process would be like for me and the type of results I might get. About 6 months before committing to the preparation, I would text Tracy and ask random questions about competing. I think she had to have known what it would lead to but she never questioned me. I worried about whether or not I'd be able to balance the rigors of competition prep with my more than full time professional career. I chose the May 3, 2014 show and 12 weeks prior I officially, but very quietly, began competition prep with Tracy.
As my hard work began to show, I slowly revealed my plans to compete to those at the gym who asked. I was still very nervous about stepping on that stage. I have to say that while it was VERY intense, tiring, time consuming and at times, all consuming, it was truly one of the best experiences of my life thus far. Tracy expertly guided me through, week after week, positively reinforcing me and assessing my progress. She fine tuned everything and tailored it to my specific needs and was always available for questions, affirmation and support. She patiently worked with me through learning the posing routine, practicing for hours, providing feedback and taking photos so we could chart my progress. I woke up most days astonished at the changes that were literally happening overnight.
I walked onto that stage with nervous, shaking legs but knowing I was completely prepared to show off 12 weeks of extreme dedication. I am so proud of my accomplishments and so grateful for Tracy's coaching, support and friendship. I have a new found respect for all fitness competitors and the hard work and dedication it takes to get there. I am honored to represent Tracy and call her my coach. I look forward to what the future and next challenge will bring and strive to make us both proud of what we can achieve together.
Patrick
I had spoken with Tracy about two years prior to our meeting in the Parking lot at my local gym.
I had also seen the amazing transformation of her work evident in two shining stars… Rebecca and Christina. When Tracy and I discussed my objectives, I shared with her that I wanted to be lean again. Just to be lean again and do the things I already do, just to be leaner. I did not want to bulk up or be muscular, just leaner. Tracy said to me "Just do the work, and the results will come". That's all I needed to hear. From that point on, the challenge began.
Tracy mentioned that if I was determined to do this, there were some items that I needed to remove from my eating like alcohol, sugar, and salt. Surprisingly, the alcohol and salt removal were the EASIEST. It was the SUUUUUGGGGAAR, that was MY kryptonite.
Tracy is always there when I need to have a question answered, problems with a workout, having a bad day/week. Literally, just a phone call or text away. If you are a client of Tracy's, you will soon discover that Tracy has a unique way of uncovering the truth of what issues/challenges you may face and she understands…constantly modifying YOUR workouts/meals and motivating you on YOUR behalf.
The workouts are the easy part. I could do any and all the workouts, no problem. 🙂
The meals/eating habits for me were the most difficult of the journey.
You know how some people say "fell off the wagon"? I "Jumped off the wagon" when it came to cakes, cookies, pies, ice cream. Then came time for measurements, pics, and weight. For me, not an issue. I had continually dropped pounds and inches and still do. Which causes me to wonder that if I had not succumb to my weakness for sugar where I might be today.
I constantly find myself thanking Tracy for all she does for me. She pours her all into every conversation, workout, and eating plan that she prepares for me.
Tracy believes that I have room for improvement and so do I. It has been 18 weeks since our conversation in the Gym Parking lot and I look forward to another 18 weeks and more improvement. Special thanks to Tracy's other clients, Rebecca, Christina, Ava, and Trish.
To Rebecca Cornille and Christina Garcia for the daily motivation in our workouts that we had/have together (especially in the wee hours of the morning on the stairmaster and late evening hours on the stairmaster). To Ava Eidenshink and Trish Mcgregor for kicking butt in all your challenges.
Finally,
Tracy knows her stuff. Tracy don't play.
#thegirlknowsherstuff
#tracydontplay
Thanks Tracy!
Gaby
Since I had the opportunity to work with Tracy, I have absolutely loved everything about her coaching style.
Tracy will teach you everything you need to know and walk with you through the process. She will inspire you and push you to a new level.
If you are looking for someone to help you reach your goals, Tracy without a doubt has the knowledge and experience to help you get there.
Ken

I have always been active with surfing, gym, softball, hiking, etc. But I never quite was able to get the look and weight I've always wanted.
I searched for long time to find a Trainer/Coach that would work for me and for me to see results I was hoping for.
When a friend mentioned Tracy and her program I thought about it for a while to see if I could commit to someone so dedicated to her profession.
I finally wrapped my head around it and decided to make the call based on the amazing results my friend had had.
We arranged a time to meet and discuss my goals, from then on I felt fully committed. I'm so happy that I found Tracy. She put me on path that I never thought I could achieve. The first 2 weeks were rough but I stuck with it and was greatly rewarded.
I'm in best shape I have ever been. Thank you Tracy! I was thrilled to be able to reach my 8 weeks goal while working together. I'm still on the healthy lifestyle program while doing this alone now and feel awesome!
This changed my life for the better in so many ways, the food choices I now make, the way I play with my family, feeling more energized while at work…. on the whole I feel a healthier version of myself and couldn't be happier than where I am today.
Thank you so much Tracy!!!
Osiris
Last year I decided to challenge my mind, body and fitness training to another level. I've been into health and fitness most of my life. I had the knowledge and I lived the lifestyle, but I knew I would need more. I was introduced to Tracy, we had a meeting and right then I knew I wanted her to coach me for my fist figure competition.
Tracy guided me through every step of the way. Answered my questions and always worked out time for me with both of our busy schedules. That March I placed 3rd in my first figure competition, it was an awesome day.
Later that year I decided to do another show. This time it was a little harder, I thought it would be easier since I've had done it before. Tracy was always full of encouragment, and explained to me "That every prep is different depending of where your body is at that time". We worked together to achieve the goals I was working towards. I can honesty say Tracy truly commits and is there for/with you through every step of the way.
In November I placed 1st and won the Overall Champion title. It was so rewarding, all the hard work paid off. I couldn't have not done this without Tracy's knowledge and guidance but most off all her patience and genuine desire to help me succeed.
I'm so thankful we crossed paths, she's helped me learn so much about myself and my body. I honestly can't wait for my next prep. I know that with hard work and dedication and Tracy as my coach I'm closer to reaching my fitness goals.
Stacy
I have always struggled with food and my relationship with food. For many years I was convinced food was the enemy.
I have been active and working out for most of my adult life. Exercise was never a problem but food was for sure. In a recent move from another state, I put on a few too many pounds and was struggling with taking it off.
The less I ate, the more I seemed to gain and it was very frustrating. I also had very low energy and always felt extremely stressed. I found Tracy while reading an article she was in featured in on bodybuilding.com, "OVER 40 AMATEUR OF THE WEEK."
I was amazed by her whole routine, she didn't follow a depriving meal plan….she actually ate…AND she actually looked amazingly healthy. Very intrigued by this I decided to email her my story and asked if she thought she could help me. Without delay, Tracy contacted me the next day and we set up a conversation to speak by phone. We had a great conversation and I decided to hire her immediately as an online/long distance trainer.
When I got the plan, I was a little worried about adding food only because I had to fight the thoughts of less food is better. I knew Tracy knew her stuff, I had to trust in her and the process. So, I trusted in her and whatever she said, I did it. She always made herself available to be contacted via email, phone or text.
The workouts are tough but I love them! The MOST important part for me was the change and effect of eating properly. I no longer walk around in a "fog" and I actually have energy. The meal plan has helped me gain so much mental and physical strength. I have seen so much progress in the 12 weeks with Tracy and would recommend her to anyone. Invest in yourself, Tracy gives you the tools to continue this for life.
Garrett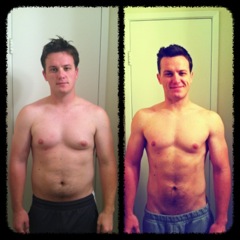 "I was told about Tracy and what she does through a co-worker who had just finished a three month program with her. I saw first hand the transformation he had made and knew the results were real and could be attained if I wanted to put in the time and effort.
I feel like my story is a common one – I played sports in high school and college and was very active in general, until I got my first job and I began to gain weight. I gained 10 pounds in the first three months and would then go on to slowly gain over the next few years until I hit my breaking point at 210 lbs. I was able to lose 20 lbs over the course of a year and a half but I would yo-yo quite a bit because I did not have the proper nutrition plan in place to sustain a healthy lifestyle. The final straw came when I got down to 180 lbs for my wedding in July only to see myself weigh in at 192 lbs five months later.
Enter Tracy!
My first meeting with Tracy was great. She was so nice and supportive and I could tell that she genuinely wanted to see me reach my goal. She also was brutally honest and wanted to make sure that I understood the gravity of following her plan for three months. She told me that it would not be easy and that my body would need 2-3 weeks to adjust to her eating plan which consisted of eating every 2-3 hours seven times a day. This was in addition to doing cardio and weights 5-6 times a week. I was totally committed and was motivated to see results.
The first two weeks were the toughest as my body was transitioning to cutting out sugar and salt as much as possible in addition to eating tons of veggies! However, midway through week 3, my body flipped a switch and I became an eating machine. My metabolism was so jacked that sometimes 7 meals weren't enough. By the end of the first month I had lost 10 lbs and had tons of energy. As my confidence grew and I saw results it became easier and easier to keep it going. When all was said and done I was 22 lbs lighter, a weight I had not been over 7 years, and I was as strong as I ever was.
I would highly recommend Tracy to anyone who is serious about getting in shape and learning how to fuel their body with clean, natural food. No magic pills. No starvation tactics. Just hard work and learning how to properly fuel your body for maximum results. She also is a great motivator and would constantly be sending me encouraging texts/e-mail throughout the week to make sure I was on track. She works with your needs and can alter the meal plan if you aren't satisfied or happy with certain aspects of it. She always finds a way to make it work for you which is one of the reasons why that I have no intention to go back to my old ways. The meal plan she laid out for me has become a staple in moving on after my three months with her. The food is great and my body actually craves the lean proteins and veggies now.
Tracy didn't just give me a quick fix for three months so I could see some results and feel better in the short term. She gave me a sustainable, healthy way to live my life and I thank her so much for all she has done for me. In summary and to quote my friend who recommend her, "Tracy is legit!"
Charlene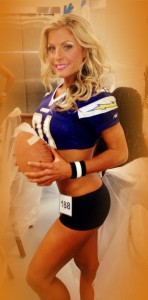 Let me just say that Tracy is one of the best trainers I have ever had! She puts 100% into each and every one of her clients. I started training with her 5 weeks out from a show and I couldn't have been more happy with the program she put together for me. She consistently checked in to see how I was feeling not only physically but mentally as well:-)
She also referred the best of the best when it came to looking for specific things such as bathing suits, massage therapists etc. She truly cares about her clients and who wouldn't want that when dieting/training for (normally) 12 weeks?? I constantly would text her throughout the day asking her certain questions and she would always respond within a short amount of time. I couldn't have chosen anyone better to work with. Tracy, you rock girl! Thank you for all your support!
M.E.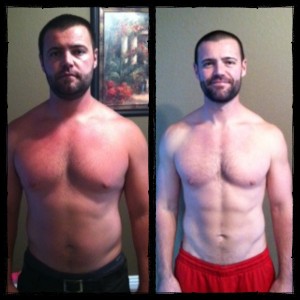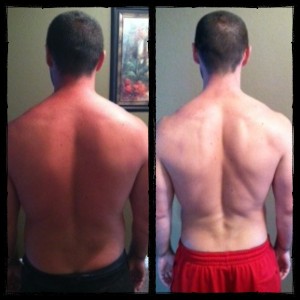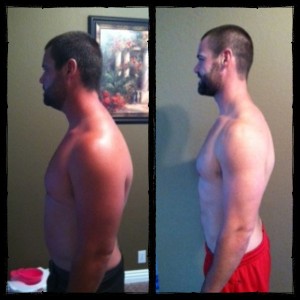 I made the big choice to turn to Tracy when it came to getting advice on being fit. I reached out after witnessing her work with a friend seeking to compete. Her results were legit; I would have never believed it could be done without seeing it for myself.
As a man 30 years of age who actually considered himself more-or-less in shape, I starting feeling like maybe I could use a new challenge in my life. It was at that moment I decided to accept the Tracy Allen fitness challenge, and it absolutely changed my life. Taking advice from the typical gym 'trainer' at the gym has never settled well with me, but Tracy is different, she actually lives the lifestyle she preaches. She has the unique ability to answer questions with real life experiences. This was the most valuable piece to this decision, and ultimately proved to be my deciding factor.
Generally my fitness life has been a culmination of competitive sports, surfing, and of course many hours spent in the gym throwing around weights with no real goal in sight, other than to continue the same old… same old. Tracy put together a 12 week program which required most days to be AM cardio and PM lifting and finish with a little more cardio, but still allowed me to surf before work.
I had to get my metabolism jammin', to accomplish this I was eating clean protein packed meals every 2-3 hours, which took some getting used to but is now common-place in my days. It's all about the prep! After I reached the finish line I found myself 40lbs lighter than when I started. Needless-to-say I am swimming in all of my clothes.
Completing this 12 week program has provided me with a new found confidence in making the right choices in my nutrition as well as what actually is worth spending time on in the gym. This is just the beginning of my new lifestyle…
There are two reasons I was able to be successful in this whole deal; Tracy lives what she preaches, and she always makes herself available so her clients making herself accessible when it matters most.
Is it even necessary for me say more or that without reservation I recommend her skills to anyone looking for attainable results? No pills… all natural food… 40 lbs lighter and still seeing strength gains every week. Challenge yourself. Tracy Allen is legit…
Jessica
I have always been healthy and fit…or so I thought. When I met Tracy, I had done both P90X and P90X2 so I felt like I was in great shape but I was ready to take it to the next level. And take it to the next level we did!
I had always seen Tracy at my office and thought, "I wanna be like her!" I finally approached her and several conversations later, she got me started on my prep for the NPC Bikini show!
I cannot even begin to tell you how amazing this adventure has been. There is no one else I would have rather been there as my coach, than Tracy. After 16 weeks under Tracy's care, I lost 17 inches and 14 pounds!!! But even more important than what I lost, is what I gained from this experience…
As a person, I have changed for the better forever. Eating clean, exercising, and taking supreme care of myself is now my way of life. I gave up beer (which I loved so much), dairy, sodas, and sweets from my diet for the prep. Now that my first prep is over and the show is done, I am still eating clean, exercising, and taking great care of myself.
Being healthy feels so amazing, and I am so grateful to Tracy for helping me get there. My mind is clearer, my skin, hair, and nails are healthy, and my digestive system runs like a dream! I no longer have digestive issues, headaches, back pain, or trouble sleeping.
I gained a greater self-confidence and a pride of walking the talk. I noticed that by my actions, I was motivating other people to be healthy as well!
What I also gained from this experience was a great friend. Tracy is not only my coach, she is also my friend and I am so grateful for that! Tracy told me that she was always a call away, and she proved it to be true. She was so supportive and encouraging. She sends me motivational quotes on Facebook every day, even still. She would check up on me on a regular basis and was always so positive, which made me feel at ease.
I highly recommend Tracy if you are looking to be a healthier, happier, better version of you!
Justin
When Tracy told me that her custom tailored workout and nutrition plan could provide me with the results I desired in half of the time it usually took, I was skeptical. Sure enough, the results did not come in half the time… THEY CAME EVEN SOONER! Strictly following her plan brought forth a transformation that I could have never imagined achieving on my own.
Tracy not only understands her client's needs and the sometimes precise changes required to achieve a certain goal, but she is one of the few I have met that actually practice what they preach when it comes to living a healthy lifestyle. Her years of experience in the gym and competing on stage has given her a perspective that I'm sure most trainers and nutritionists don't get with from just training clients in the gym and obtaining various trainer certifications.
Tracy is the real deal, and wether you're looking to trim a few pounds and gain a bit more muscle, or completely change your lifestyle for the better, you could make no better choice than to go with her.
Rebecca
I am a 33 year old active female who has run both competitively and as a hobby since I was 11 years old. I have always enjoyed fitness and especially a good challenge but mostly in the form of completing something in the gym or obtaining a faster time in a road race. I had always considered myself to lead a "healthy lifestyle" and to be a "healthy" eater.
I have known Tracy Allen for about 5 years. We met at the gym and took the same group fitness classes together. When Tracy began competing in figure competitions, I watched her transform from an already very fit person into an incredible specimen of health, muscle and nutrition. When we would get together to work out or meet up for social occasions, she would always ask if I was curious about taking my body to the next level through diet and modifications to my workout.
Being a creature of habit and a busy professional woman always provided me with plenty of excuses as to why I was just going to keep doing what I was doing when all the while I desired to have different results. I finally decided that I would give her diet plan a try and in my mind said I'd allow it two weeks and if it wasn't working for me, I'd return to my old ways. I never thought that what I was about to embark on was going to be a life changing mind and body transformation. Two weeks lead to four, and then eight, and now I can't imagine going back to my previous "healthy" eating.
There is no doubt that success is dependent on preparation and dedication. Throughout 10 weeks I transformed my body to include losing over 16 pounds, improving digestive issues, eliminating bothersome heart PVC's , improving my strength and muscle definition, and even shaving over 8 minutes off an already fairly fast half marathon time.
For me the real reward has come in the mental strength I have learned I have to take care of myself both physically and mentally. I have had the incredible opportunity to complete two fitness photo shoots and have another one on the calendar! I have learned how to take care of my body and fuel it to fuel ME verses beating it up in the gym and feeding it with whatever is easy or available.
It has not been an easy journey but it has been one that has been more than worth the effort, time and dedication it requires. I highly recommend the entire experience. Tracy was and continues to be more than supportive and helped me every step of the way, from how to grocery shop for clean foods and implement new workout routines to "talking me off the cliff" when the going got tough. I have a renewed sense of self and happiness and have truly never felt better in my life.
Jennifer
So, let me just start off by setting the record straight on my "before" photo. As unflattering as it appears, the reality of the before photo is that the majority of the pants and skirts in my closet were a Size 2. I carry all of my extra weight right in the midsection and being 5'1" tall, there's really not a lot of torso going on. When you are a Size 2 and you bemoan your lack of abs or complain to your girlfriends you get no love!
No one wants to hear it when you are sporting the cute little outfits on a regular basis! I also want to be clear that my before body was very fit and served me well. That body had run three full marathons and countless half's and 5K's. That body sweated through tons of spin classes and 20 mile bike rides on the road. That body was absolutely nothing to be ashamed of!
However, I wanted something more. I wanted to take my fitness to the next level and truly clean up my diet.
When I saw the photos posted of Becky and when I went to Tracy Allen's Facebook page I was so excited! I was immediately engaged and decided I needed to jump right in.
I met with Tracy and said I'd do whatever it would take. That was in early October. In retrospect I wish I had taken a moment to think ahead…it never occurred to me that Halloween, Thanksgiving, Christmas and New Year's Eve were all on the horizon. I dove right in. We bought a treadmill from a Craig's list posting and it's been sitting in a position of honor in the living room ever since!
The first few weeks were hard but not for a reason you may expect. It was hard to eat so much food!! The eating part of the plan called for 6- 7 meals a day…7!!! It was a necessity to get up and going by about 5:15 every morning to do my early cardio.
I have a sweet tooth. I really enjoy chocolate and baked goods like banana bread or muffins. That all had to go out the window. The first several weeks had a lot of protein shakes (protein powder and water) so I picked a chocolate flavored one and I can honestly say I had no cravings for junk food that first month. I was spending a LOT more time in the gym than I was used to. The workouts were straight forward. Tracy listed the body parts to work and I did whatever I wanted in terms of free weights or machines. The afternoon cardio was often hard to separate from the lifting but when I could I was heading back to the gym for a second session after work. It took a lot of effort to make it all happen.
I spent a TON of time in my kitchen! I would try and cook the oatmeal and turkey and the like in bigger batches and dole them out during the week. I never thought I would be "drinking" egg whites but I've come to love Muscle Eggs! The Chocolate Caramel flavor is awesome!
Since I've been eating clean, I have a lot more energy. I used to bloat during the day but now that doesn't happen. I am a long distance runner and I have become much faster. I recover from long runs more quickly.
I hit a lot of bumps on my quest to change my body. I was in a car accident Thanksgiving weekend and I was sidelined from the gym for two full weeks and it probably took two more to get back to my normal workout schedule. I went home to RI for Christmas and boy did I struggle! For the most part I ate clean. My parents were super supportive of my egg white, steel cut oats and white fish needs. However I was surrounded by all of my favorite holiday cookies and I hadn't been home for two full years!! By the midway point of my vacation I dove head first into those cookies with little to NO regrets!!! Once I got back to my own home and my own routine, I hunkered back down and course-corrected.
I think the take home message from my experience is that any one of you can do this. I have a very challenging full time job; a man and a 13 year old boy at home; school drops offs and sporting events; a lovely group of girlfriends that I try and spend time with and a shoe-shopping habit. I tried to keep all of those other needs met and make time to focus on myself. My boyfriend was incredibly supportive (and he's eating clean now too!) and so were all of my girlfriends…regardless if they were my "gym" friends or my "regular life" friends. It was a ton of hard work and I made a lot of sacrifices but it has all been worth it. I've learned how to eat to fuel my body the right way. I've dropped about 13 pounds and I intend to maintain this leaner version of me. I can't wait to see what comes next!
Tracy
I have always been an athlete all my life, which has afforded me to stay in great shape…So when I decided to do my first Bikini Competition I thought it would be a walk in the park…I had no idea what I was in for.
I was definitely that person who had the mind set that if you work hard in the gym and eat relatively healthy then the results would follow. It became clear that to make that extra difference with my body I would have to do that through my diet.
I remember making that call to Tracy Allen and it changed my life. From the moment we starting working together I had made a conscious effort to give it my all and put complete faith in her meal plans. Within the 3rd week out I could see the changes being made. I will admit that making all my meals and planning everything out was definitely challenging, but by pushing myself to eat clean for a month, it became a lot easier to keep it going.
What I loved about Tracy's plan was that it was not only correlated to my workouts but it was super easy to follow and she was always on hand should I have a question.
Its Important to note that even when you have the tools necessary to make the changes…the challenge isn't so much about the tools but having the dedication to use them and understanding that no one can make it happen for you…you have to want it for yourself.
I'm happy to say that I completed my 12-week nutrition plan and had the best results I have ever seen myself achieve. Not only did I do well in my competition but also my knowledge of nutrition has changed and I'm living a healthier and happy lifestyle because of it. I could not have gotten these results without the help and care of Tracy Allen and if she can change my body I know she can help you with yours.:)
Sarah
Tracy Allen and her program changed my life. You see, I was NEVER athletic. I was in fact the chubby/fat kid growing up. I didn't play sports and never worked out. About 8 years ago I topped the scale at 210 pounds. At that point I knew something had to be done. I tried every crash diet out there and none of them worked. Eventually I found weight watchers and this did work for loosing weight, but I wanted to do more than that, I wanted to become athletic and healthy.
I started running in order to get in shape. Soon I became addicted to dropping pounds and seeing the scale go down. Before I knew it, I was in the middle of a full blown eating disorder. I was struggling with Anorexia and Bulimia. I was also going through a divorce at that time and adjusting to life as a single mother. I would literally eat one meal a day and it was a small salad or steamed veggies. I would then run 10 miles a day or do some sort of high intensity workout like P90x or Insanity. Sure, I was thin, but I wasn't healthy. My metabolism was completely dead. If I ate more than a meal a day, I would gain weight. Or I would feel so guilty about what I had eaten, that I would purge it. Food was the enemy and I was absolutely miserable. I knew something had to change.
When I saw the results that Becky had working with Tracy I decided to give it a try. I contacted Tracy through email and telephone (I live in Missouri and she is in California) and she told me all about the plan and what she could do for me. She explained that it would be more food than what I was used to and I HAD to eat it all. At first that was a HUGE adjustment for me, but we had to get my metabolism running again. I went from my tiny salad to 7 meals a day!! But the food was good and I didn't feel bloated like I used to after eating.
The first month, I had no cravings at all! It was great, tons of white fish and veggies! Not to mention steel cut oats and Muscle Egg Egg Whites…they are my favorite!! Especially the chocolate ones! YUMMM! The plan gave me results immediately!! Not only did I tone up and loose some weight, but I also became comfortable in the gym. I started lifting weights and gaining muscle. My arms have more tone than I ever expected and I can see ABS!!! Something I've never had before!
I'm not perfect and I did have a couple of set backs…(I like wine too much). But I am now able to eat again and I feel better than I ever have. I have energy and can think clearly. When you have an eating disorder and you are starving, your body just doesn't feel right. You are always tired and your mind is never clear. Thanks to Tracy's help, I have been able to overcome it. I have more self confidence than I have ever had and I feel like an athlete for the fist time ever.
Since I started the plan, I have lost an inch and a half off my thighs, 2 and a half inches off my chest, 3 inches off my waist, and 5 inches off my hips and rear!!! I also completed my first official half marathon and a 50k trail run…that's 31 miles!!! I NEVER thought I'd be able to complete something like that. Tracy has showed me the healthy way to live and a diet that is clean and enjoyable and for that I am so thankful.
Anyone can do this plan! I'm a single mother of a very active little boy and I work full time. If I can do it, so can you! Take the challenge…I dare you 🙂
Samantha
Tracy Allen has changed my life. I have been on and off various diets throughout my whole life with low levels of success. When I first met with Tracy I was 43 years old, 15lbs overweight and felt that it was unlikely that I would ever lose those extra pounds. Tracy has a positive approach that makes you believe that this time you will be successful. Each week she sends you that week's meal plans plus your gym workouts for the week. When she first told me that she wanted me to eat 6 meals a day and to cut all the sugar, bad fats, white flour out of my diet, I thought it would be too difficult to follow. Imagine my surprise the very first week when I discovered that not only was I not hungry, all of my sugar cravings had disappeared and I could go about my day without feeling hungry all the time. I followed Tracy's diet over Christmas and the New Year for 10 weeks and I still lost 10lbs. I am now following her rules on my own and I have lost another 3lbs. I finally feel that not only do I have my weight under control but I also have my carbohydrate cravings under control too.Thank you Tracy, I could not have done this without you.